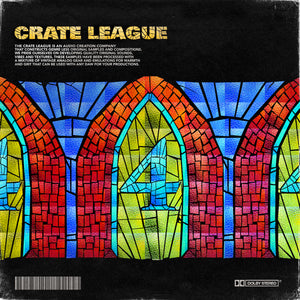 Regular price
The Crate League - Thank you 4
---
This Sample Pack is Royalty Free
The Pack that started it all for The Crate League!
The Crate League - Thank You 4 ! is the fourth compositions/sample pack from producer Audio Anthem  Within this pack, you will get (10) original Lush samples filled with a southern churchy soul! Anthem has provided work for Cyhi The Prynce, B.O.B, Yelawolf, Bobby Sessions, Rico Nasty and Killer Mike. He has also done ad/sync work for Gary Vaynerchuk, Nike, Under Armor, ESPN and Nylon magazine.
 Library of 10 original samples with BPM in composition and optional stem format.