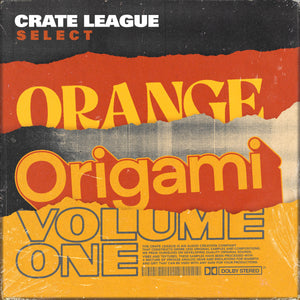 Regular price
The Crate League Select - Orange Origami 1
---
The Crate league Select is a new series focused on showcasing the best up and coming composers and sound designers!
The Crate League Select - Orange Origami is the 1st original compositional sample pack series from producer CP sounds of Orange Origami Collective and Audio anthem of the Crate League. 
Within this pack, you will get (10) original Spacey sci-fi soul vibe samples. Anthem and his team has provided work for Cyhi The Prynce, B.O.B, Yelawolf, Bobby Sessions, and Killer Mike. He has also done ad/sync work for Gary Vaynerchuk, Nike, Under Armor, ESPN and Nylon magazine
This sample pack is a mix of soulful international spacey sci-fi soul. Included within is a library of 10 original samples with BPM in composition and optional stem format.